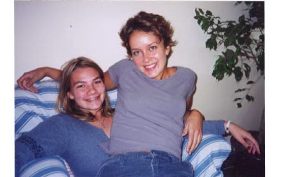 My niece, Jessica and my daughter, Katie
This picture of my sister Julie, my brother-in-law Rick, and their kids Jessica, Nick, Sarah, Annie and Raquel was taken in the fall of 2000. Rick died of pancreatic cancer on May 4, 2001. We will always miss him.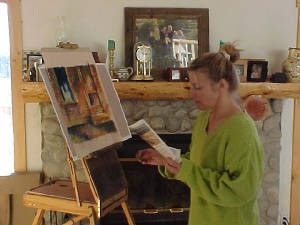 My sister, Julie, painting in her mountain cabin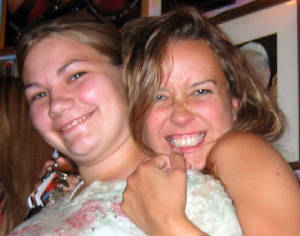 My niece, Jessica and Katie
The tow-headed girls -- Anna, Sarah and Kendall!
My siblings, Chris, Pete, Mike, Sally, Kathleen and Julianne (and moi!)